What a fantastic event - the Isle of Man TT races. I was fortunate to visit the island in May/June this year for the race. In the picture I can be seen chatting to Keith Amor (below left), and Steve Plater (below right), both of Team H M Honda, who were kind enough to sign the team photograph for me. In my book, the riders on the Isle of Man are the bravest of all. In the 'motorcyle art' section you can see a painting of Dave Jefferies during the 2002 TT races, which he dominated.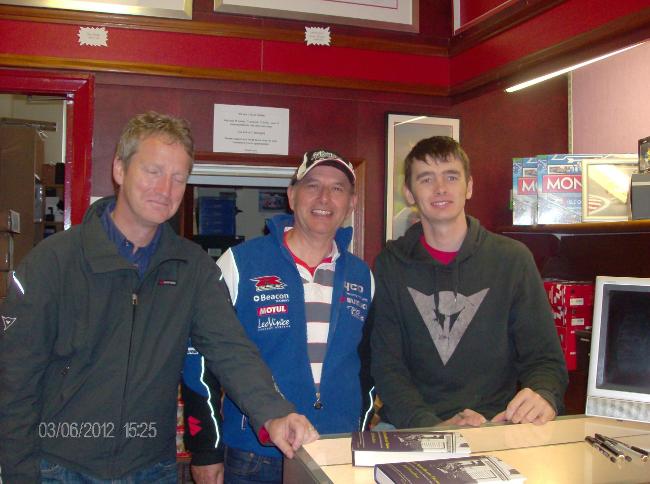 Conor Cummins (right) and Rick Broadbent (author of 'That Near-Death Thing'), signing my copy of the book for me at the Isle of Man TT, June 2012
I think I need a better camera to capture to flying bikes at the TT! Nevertheless, you might enjoy some of the photos from my recent visits in the slide show above.